So You Want to Be a Male Feminist? Here Are 11 Simple Rules to Follow
By
Derrick Clifton
Joseph Gordon-Levitt. Aziz Ansari. John Legend.
1. Understand that women are leading the way and affirm their capable leadership. Don't assert yourself at the forefront.
2. When it comes to issues that directly pertain to women's bodies and experiences, be quiet and listen.
3. Men don't get to determine if they are "allies" to the feminist movement. Women do.
4. Take responsibility for addressing men's issues with other men, rather than expecting women in feminism to do all of the work.
5. Use your male privilege to encourage other men to work towards gender equality, under women's leadership.
6. Don't use the label of "feminist" as a way to try to get women to like you — that's disingenuous and counterproductive.
We've all heard the horror stories of men using feminism to get dates or new female friends, thinking the label may prove they are somehow "softer" and not as ignorant as more conventionally masculine "bro" types.
7. When given opportunities to execute professional tasks related to feminist issues, consider referring other women instead.
8. Educate yourself about the history of feminism and how women of different backgrounds have approached the movement.
9. Ensure your feminism is intersectional.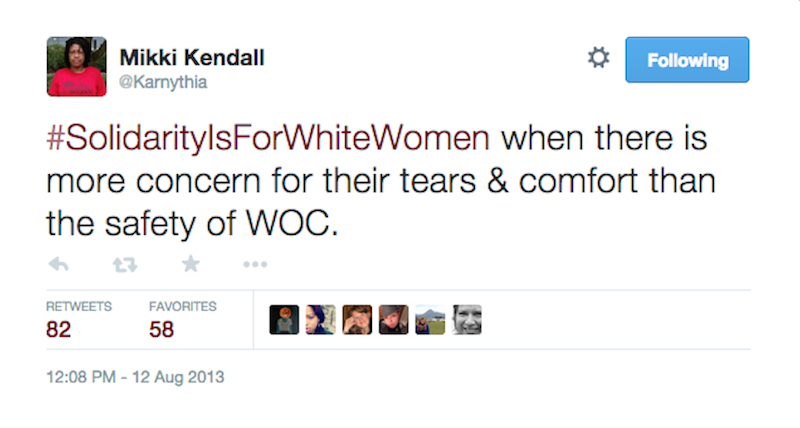 Before diving into feminism, men should remember that what's often heard in the mainstream doesn't provide a complete snapshot of the movement.
10. Acknowledge that sometimes, women need opportunities to discuss feminist issues without the presence of men. And that's okay.
11. When women criticize your involvement in feminism, don't talk over them or talk down to them. Actively listen and be accountable.
**************